10%

saved from monthly energy bill

44t

of CO2 emissions reduced annually

200kW

of maximum automated flexibility

0%

of Nordnet core business affected
Nordnet have always greeted a measure to reduce its electricity bill. Before joining Fusebox demand response platform we used to adjust our consumption according to Nord Pool day-ahead price.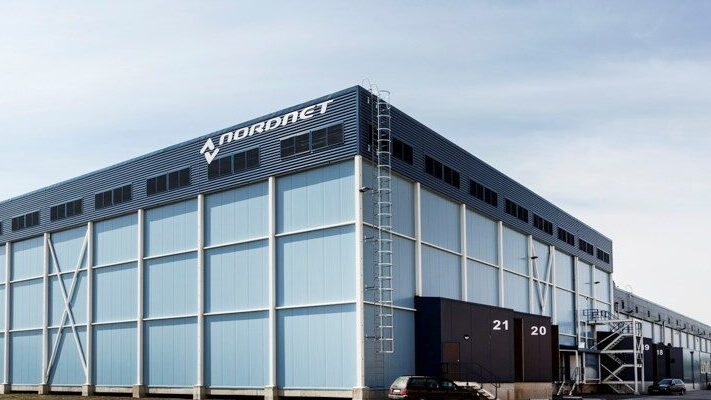 About the client
Did you know that refrigerated warehouses account for approximately 16% of electricity consumption in the food industry? Or that they can act as batteries to reduce CO2 and earn revenue from the electricity market?
Demand Side Response helps Nordnet earn additional revenue and reduce carbon emissions.
Function: Refrigerated warehouse
Location: Tallinn, Estonia
Capacity: 200 kW
Assets: Up and Down regulation of Load
Services: mFRR
Nordnet Solutions operates 10 000 m2 refrigerated warehouse and cold storage in Tallinn. Their facilities are storing more than 17 000 pallets of various food products at peak times and play an important role in the supply chains across the Baltics. It means that keeping the correct temperatures across their premises is vital to their operations.
Additional revenue
Nordnet earns revenue when its flexibility is offered to the balancing market by Fusebox. Flexibility is defined as the ability to raise or lower the electricity consumption (even for minutes) compared to the usual consumption pattern. Nordnet is mainly reducing its electricity consumption whenever there is a deficit of power generation in the Baltics. Averaging 1,5h load reduction per day and earning quite often 3 times the next-hour Nord Pool price for not consuming electricity. During the test period, we found that revenue from demand response can equal up to 10% of Nordnet monthly electricity bills.
Demand response and daily routine
Nordnet is integrated into Fusebox's demand response platform and earns revenue through shifting or reducing its electricity consumption. All the demand response signals are processed automatically, and the flexibility is only provided within the constraints of Nordnets' normal operation. This ensures that critical temperatures will always remain within specified setpoints.
Other measures to reduce cost of electricity
Nordnet has always greeted a measure to reduce its electricity bill. Before joining the Fusebox' demand response platform they used to adjust their consumption according to Nord Pool day-ahead price. By combining and analyzing the solutions it was found that one does not impair another. Alternatively, indications of increased flexibility were found during the night hours. Therefore, Nordnet is now running two separate measures to reduce the cost of electricity.
Key observations
200 kW of totally automated flexibility
Generates revenue covering up to 10% of Nordnet monthly electricity bill
Reduces CO2 footprint in the Baltic Power Market
Does not affect core business