Start earning money with your batteries 
You will have to make your battery smart to be able to maximize its benefits.
The battery-based energy storage company Pixii and the Estonian software company Fusebox combine their forces in the Green ICT project supported by Norway Grants. Since the beginning of 2022, we have installed and operated 3 unique commercial-scale battery systems in the Baltics and the Nordic region.
Thanks to Fusebox's software these energy storage devices are linked 24/7 to the energy market, helping to automatically trade during best price hours and participate in different energy market services such as demand response.
After almost a year of successful operations, we can show through empirical data just how well these battery systems have coped with the meteoric rise of energy prices, price volatility, growing CO2 awareness, and energy security.
EVENT TIME
8th of December 2022
9:00 – 10:00 (GMT+2)
KEY MESSAGES:
Analysis of the Baltic and the Nordic energy market readiness for using battery solutions
How electricity consumers and producers can benefit from the smart energy storage systems
How the national energy grid can benefit
DISCUSSION POINTS:
The goal of the webinar is to raise awareness of the benefits of smart energy storage solutions during the energy crisis. We will present real-life solutions and analyze the results from the following case studies:
Batteries for trading on the Nord Pool energy market
Batteries for PV, wind, and hydropower producers
Batteries for energy consumers
Batteries for hybrid energy consumption systems
Norway Grants "Green ICT" program
This project aims to reduce energy sector carbon intensity while increasing the energy system's efficiency.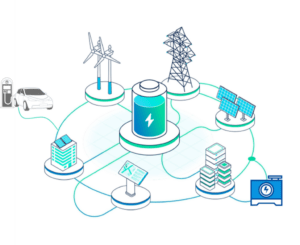 Project name:
Demand response combination with energy storage system
Amount of support: 691 601€
Implementation period: 01.06.2021 – 01.06.2023
About the project
Norway Grants Green ICT program gives Fusebox and Pixii the unique opportunity to collaborate on a renewable energy field project.
The innovation of this project is to combine demand-side flexibility (demand response) with energy storage systems (modular batteries) into a hybrid solution.
While existing infrastructure was built to support centralised electricity generation, we combine Fusebox's competence in demand response with Pixii's energy storage expertise to enable next-generation energy infrastructure. The project allows real-time communication between electricity consumers, energy storage, and energy systems to maximise the use of renewables. It also helps to solve the issues related to variable generation. We offer an integrated flexibility system for a cost-effective, green, and resilient grid globally.